Chemical Metering Pump Packages
Madden has offered a "Typical Metering Pump installation Diagram" (Form No. M-316) document for many years, which recommends the proper placement of common chemical metering pump accessories.
Inspired by our M-316 form, we are now offering all Madden diaphragm metering pumps as packaged systems.
Diaphragm metering pump packages
Portable or stationary skids
Y-strainers
Calibration columns
Leak detecting pressure switches
Pressure relief valves
Pulsation dampeners
Pressure gauges
Flow indicators
Back pressure valves
Variable Frequency Drive controllers
Flow meters
What are the advantages of Chemical Metering Pump Packages?
These simple and convenient systems eliminate the need for chemical metering pump Distributors, Reps, and End Users to source all of the accessories that normally accompany a chemical injection packaged system. By nature, chemical injection applications are going to need pressure relief valves at a minimum, and it is strongly recommended by industry experts that back pressure valves, pulsation dampeners, and pressure gauges are also installed in the system.
Madden Pump Package Features
Provides all the components needed in order to make your chemical metering system as accurate and consistent as possible, on a pre-assembled skid/package.
All designs are custom tailored to your application's requirements. Standard designs to come in the future for further convenience.
Eliminate the cost of piping and installing accessories.
Packaged systems are bench tested at Madden' facility, ensuring performance standards will be met.
Chemical metering systems use Madden' robust diaphragm dosing pumps. Madden pumps are among the most durable chemical injection pumps available on the market.
Heavy duty, steel skids ensure longevity for your chemical system.
Compact design. Most Madden chemical metering system packages are 2 feet by 2-1/2 feet or smaller.
What do common chemical metering pump accessories provide?
If you are in the market for a complete chemical injection package for your chemical dosing application, it is quite likely that accuracy and consistent, repeatable output are the most important features you are looking for in the chemical metering pump you are going to procure.
This is because chemicals are expensive. Every single stroke of the pump needs to dose the same amount of chemical as it did before. Wasting chemicals while metering or not injecting enough chemical to your process, can end up being costly; and if not addressed these costs added up over the course of a year become VERY costly.
Common chemical metering pump accessories aid your chemical injection pump in being consistently accurate and repeatable in its output, as well as helping to provide a longer service life.
For details on what each component adds to your system. Check out our article on common chemical metering pump accessories here.
Customer Service and Experience
As a small family owned chemical metering pump manufacturer, Madden values responsive customer service and flexibility for distributors and end users. Most of our business comes from custom builds and repeat purchases from distributors and end users who appreciate our responsiveness and the quality of our product.
Three individuals at Madden have over 26 years in the chemical metering pump industry. This provides Madden with the ability to review many chemical injection applications and make recommendations for the best size of chemical injection pump for your process, as well as what other components would be needed.
Metering Pump Selection Guide
For the cleanest and easiest way to inquire about a Madden metering pump, download this fillable pump selection guide, fill it out, and upload it through the RFQ section of our website. We take pride in responding promptly!
Request a Quote
We take pride in responding promptly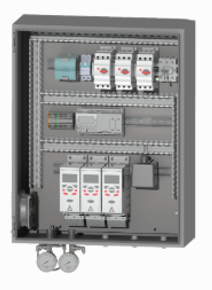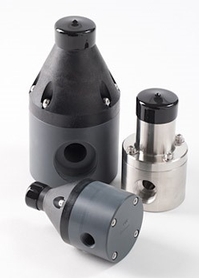 Check out the Metering Pumps